What is Night Cream and Why Do You Need It?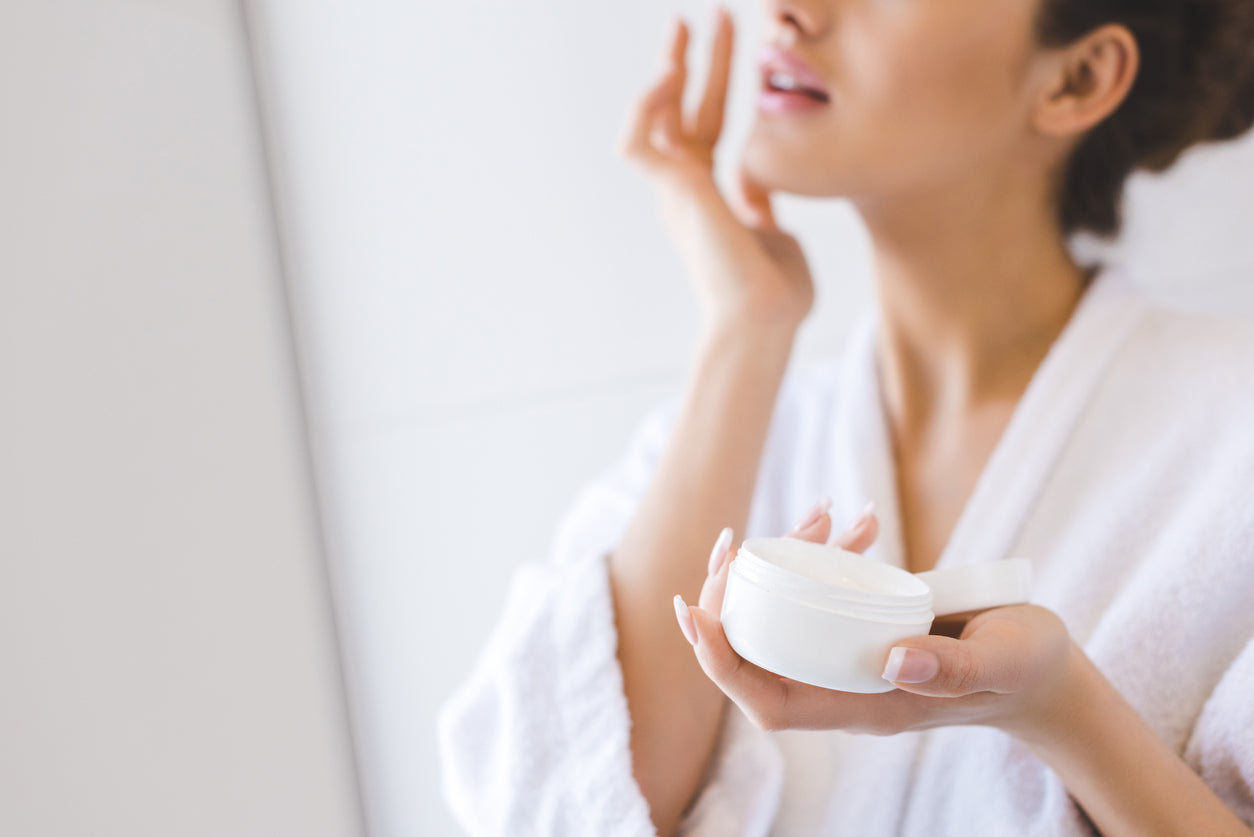 Night creams are formulated to repair, replenish, and restore your skin from whatever the day brought your way. Depending on the formulation of the product you choose, night creams can help repair sun damage, soften fine lines and wrinkles, address laxity, can target hydration, help with healing, decrease pore size, lighten pigment, and smooth texture.
How Night Cream Differs from Day Cream
Day creams (which often but not always are lighter than a night cream) are formulated to protect and shield your skin from what the day may bring: pollution, UV light damage, inflammation, oxidation, stress, and extreme weather or climate.
Choosing the Best Night Cream for Your Skin
Choosing the best night cream will rely on where you are in your skin journey and which ingredients can help your unique skin condition. Reflect on the current state of your skin, ask yourself what needs to be improved or enhanced, and then look for a night cream that focuses on addressing that particular issue.
Depending on your age and location, you may want to focus on more age-defying ingredients versus acne-fighting, or texture smoothing versus brightening formulations:
If you are in a super arid, dry climate or higher altitude, you will want to focus on replenishing your skin with an abundance of hydrating ingredients, like lipids, hyaluronic acid or ceramides. I love Biopelle's Tensage Intensive Serum 40 Ampoules because they stimulate youthful cell growth to smooth wrinkles, boost collagen and elastin and maintain moisture levels.
If you are in a sunny and humid climate, or close to the equator, you may want to focus on ingredients that will repair sun damage and oxidation like retinoids, vitamin C or peptides. Consider Defenage Definsins! 
I believe that everyone should also be incorporating some vitamin A ingredient in their night cream, preferably building up a tolerance over time to prescription strength for maximum efficacy. Remember that vitamin A derivatives like retinol can be broken down by exposure to sunlight, so they must be applied at night. My nighttime routine after Environ's Gold Roller, is Intensive Serum 4 Plus and Defence Creme Plus.
Expert Guidance on Selecting the Perfect Night Cream for You 
Your skin will change with each passing month, season, and year, so be prepared to concurrently adjust your night cream so it best suits your evolving needs. If you need help figuring out what your unique skin type needs, book a virtual consultation with me to map your ideal skin journey.